Biography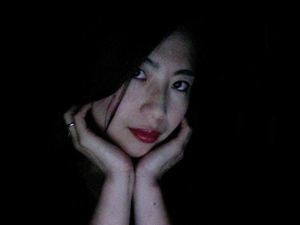 Chen Li was born in China in the province of the Zhejiang in the 1972. In 1987 she attended the Scuola del Castello Sforzesco in Milan studying illustration.
In 1998 she graduated from Polytechnic in Turin in Techniques and Arts of the press with highest honors.
From 1995 to 2005, she studied calligraphy with the best calligraphers of international fame.
In 2003 she studied printmaking in Urbino with Prof. Clement Fava and in Turin at the Academy Albertina in 2003 with Prof. Ermanno Barovero.
Conclusive experiences to her formation were the international artistic residences in Holland, Finland, United States, Germany, France, Italy and Romania.
She has exhibited on numerous occasions (27 times in solo exhibitions: Italy, Holland, United States) her works both in Italy as well as in foreign countries: Fondazione Prada Milan in 2018, and in 2017, Triennial Bovisa in Milan in 2010, 54a Biennale exhibition in Venice in Turin in 2011; in France in 2014, 2015 and 2016; in Holland in 2009, 2010 and 2011; in Boston, United States in 2009; in Germany in 2011, 2012 and 2013; and in Finland in 2010. (69 times in group exhibitions: in Italy, Holland, Finland, Germany, France and Romania).
Chen Li lives and works in Turin and Milan, Italy.
about Chen Li
Chen Li has rightfully earned her place in the long line of this fascinating tradition of oriental writing. Her adept juxtaposition of words, letters and images see the former transformed almost beyond recognition into pure signs, in an evocative extension of gesture. It is not by chance that she has sought inspiration in three great poets from the West, thus engendering a cross-continental dialogue and at once creating synergies that grow naturally in the field of artistic expression. The backbone of Chen Li's work is the technical expertise that guides her gestures when creating space; this harmonises with her desire to communicate. Sometimes the individual words fade and disappear, testifying to the expressive dynamics that combine to form a symphony of colours charged with thoughts and sentiments. Just as with Giacomo Leopardi's famous lirica, we are faced with a 'blissful' castaway. At the same time, we are reminded of Borges' wonderful verses, where art is revealed through enigmas, drawing the viewer into a game of recollections and suggestions that come together in a harmonious denouement of forms and chromatic temperatures. \ (Walter Guadagnini) \


La grande tradizione della scrittura orientale trova in Chen Li un'interprete contemporanea di grande spessore, capace di porre in relazione parola e immagine, sino a trasformare la prima in un puro segno, in estensione emotiva del gesto. Non a caso, Chen Li si ispira a tre grandi poeti della tradizione occidentale, serrando ulteriormente l'idea di dialogo, di confronto tra culture e modi espressivi differenti che trovano nell'espressione artistica il loro naturale luogo di apparizione. Nelle carte di Chen Li la sapienza tecnica, il controllo del gesto e dello spazio vanno di pari passo con la volontà di comunicazione, con un'urgenza espressiva che è testimoniata dal perdersi delle singole parole, delle singole lettere in una musicalità cromatica che le trasforma in note, in accenti del pensiero e del sentimento. Come nella celebre lirica di Leopardi, siamo di fronte a un naufragio "dolce", e come negli splendidi versi di Borges l'arte si rivela per enigmi, coinvolgendo lo spettatore in un gioco di infinito di rimandi e di suggestioni che si compongono in una finale armonia di forme e cromie. (Walter Guadagnini) \